April and Cynthia are GSD Gold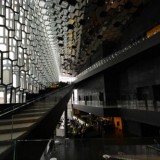 Applying Agile Scrum in the Real World
When I say the word agile and then add the words project management, depending on who you are, your response may range anywhere from "Heck yeah, this is the best thing ever to hit project management!"  to "Agile sucks, it does not work!" How can three little words evoke such a vast array of emotional responses? Because most project managers, developers, analysts, architects and development managers do not really understand agile and they do not correctly apply agile methods.
This is a blog about properly applying agile scrum to get stuff done in the most efficient way possible. Does the world need another blog about agile project management? Apparently, yes it does or else everyone in the world would no longer be using waterfall. Agile, particularly our method of scrum, helps everyone on any project successfully get stuff done, which is a very good thing.
What can you expect to learn from reading our blog posts and participating on our website?
How to organize an effective agile team

How to rethink your approach to project planning

How to setup sprints and monitor sprint progress

How to apply concepts of continuous improvement

How and when to release
Even more important than learning how to easily apply agile scrum techniques, we will help you shift your current project management paradigm to the agile mindset. Because without changing the way you think about and approach projects, you cannot become agile.
Why listen to us? Yeah and yeah, we both have our PMI PMPs and Scrum Alliance CSMs. We play the game. We both recently attended the PMI ACP 3-day training course, and we wanted to jump out a window within the first two hours. We needed the 21 PDUs, so we stayed the course. By the third day, we looked at each other and said, "Eff this, we can do better!" GSD was born.
That was 3 weeks ago. Now, we have a domain, a website and an outline. We're agile. We'll figure the rest out later.
Read our blog so you too can become more agile. We are 100% agile converts. We have taken the leap and left our old waterfall ways behind. We have successfully applied agile scrum to many development projects at multiple companies, big and small. Our agile teams outperform teams of our peers, even teams that also say they are agile too.
We are fun babes to hang out with. Hopefully, you will get as excited about agile scrum as we are. We want to save you from PDU suicide watch and make project management fun!Let's start hanging out and working together to learn from each other and get more stuff done!
April and Cynthia
Contact Us