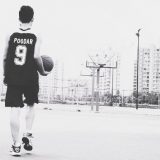 An Agile Coach Helps with Practical Application
Hi, my name is Gerri Slama Grove, and I am the new VP of Operations at GSD Mindset.  I am excited about joining the company and bringing the GSD concepts to the East coast.
I have been a project manager for many years and I have performed just about every role in the Software Development Life Cycle that we're familiar with. Four years ago, I became interested in Agile, specifically Scrum, and I took the two-day course to get my CSM certification. Then, I attempted to apply the concepts at work.
I wound up playing at Scrum for a number of years, but I never seemed to be able to get the hang of it. Theory is great but theory alone does not give you the entire picture. Theory can also be fun, but we all know it's experience and working with a mentor that gets us to the next level.
This is where Cynthia comes in. I knew her from our MBA grad school days together. Since then, even though we were on opposites sides of the country, we kept in touch. She always talked enthusiastically about Scrum and we would discuss some of the issues around becoming Agile.
When Cynthia and April founded GSD Mindset, I started asking Cynthia specific questions about Scrum and we had some great discussions. I learned more about Scrum from reading the GSD Scrum Handbook and discussing it with Cynthia than I'd gotten out of the CSM course or from other books I'd read. I brought these new concepts to work and started applying the GSD methods.
Many of us have PMPs, but did we really know how to manage a project when we first started?  I had great luck in my career working with some of the best and smartest coaches in my area.  Coaching really helped show me how to apply all of the project management theory that I'd learned.  Theoretical concepts become straightforward when you look at them the right way and with the right coach or mentor.
Another way to look at this concept is to think of sports. A basketball player can learn how to work the post position and, if they have the right height and some basic athletic ability, they can learn to score and grab rebounds pretty effectively. However, getting to the next level takes more than basic skills. Really good post players spend time with coaches, who show them some additional moves and strategies for working the position. A good coach will also watch and evaluate your skill and correct what you might be doing wrong or give you a new strategy for working the ball in. This makes all the difference. It's what helps good players become a great players.
And so it is with Scrum. The theory you first learn is great and provides a solid foundation for getting started. To really succeed, you can't rely on theory alone. You should find a good coach or mentor to help you apply the theory, by breaking it down to concepts that you can work in real life.
Cynthia helped me learn to apply my Scrum theory, and I've been able to take this methodology to the next level in my work.  
I'm thrilled to have now joined GSD Mindset, to work with Cynthia and to meet all of you.
Please comment and introduce yourself.
I'm excited to get started,
Gerri Slama Grove
GerriG@gsd.guru  
read more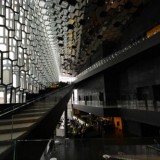 Applying Agile Scrum in the Real World
When I say the word agile and then add the words project management, depending on who you are, your response may range anywhere from "Heck yeah, this is the best thing ever to hit project management!"  to "Agile sucks, it does not work!" How can three little words evoke such a vast array of emotional responses? Because most project managers, developers, analysts, architects and development managers do not really understand agile and they do not correctly apply agile methods.
This is a blog about properly applying agile scrum to get stuff done in the most efficient way possible. Does the world need another blog about agile project management? Apparently, yes it does or else everyone in the world would no longer be using waterfall. Agile, particularly our method of scrum, helps everyone on any project successfully get stuff done, which is a very good thing.
What can you expect to learn from reading our blog posts and participating on our website?
How to organize an effective agile team

How to rethink your approach to project planning

How to setup sprints and monitor sprint progress

How to apply concepts of continuous improvement

How and when to release
Even more important than learning how to easily apply agile scrum techniques, we will help you shift your current project management paradigm to the agile mindset. Because without changing the way you think about and approach projects, you cannot become agile.
Why listen to us? Yeah and yeah, we both have our PMI PMPs and Scrum Alliance CSMs. We play the game. We both recently attended the PMI ACP 3-day training course, and we wanted to jump out a window within the first two hours. We needed the 21 PDUs, so we stayed the course. By the third day, we looked at each other and said, "Eff this, we can do better!" GSD was born.
That was 3 weeks ago. Now, we have a domain, a website and an outline. We're agile. We'll figure the rest out later.
Read our blog so you too can become more agile. We are 100% agile converts. We have taken the leap and left our old waterfall ways behind. We have successfully applied agile scrum to many development projects at multiple companies, big and small. Our agile teams outperform teams of our peers, even teams that also say they are agile too.
We are fun babes to hang out with. Hopefully, you will get as excited about agile scrum as we are. We want to save you from PDU suicide watch and make project management fun!Let's start hanging out and working together to learn from each other and get more stuff done!
April and Cynthia
Contact Us
read more