GSD Agile Scrum Method Helps Teams Succeed

Start Learning With Us This Morning…
Know Scrum By This Afternoon
We teach how to apply scrum so your teams are well-organized, your projects are well-planned, your sprints are productive and your status reports to management are accurate.
GSD Agile Scrum Teams Outperform their Peers
We know how much is on the line when you are responsible for leading the transition to agile scrum.
First, there's training. Everyone has to learn new techniques.
Then, you realize Agile is more than reading the Agile Manifesto and memorizing a bunch of new terminology and techniques, it's about changing the way you think.
We get it: You don't know where to begin.
Let us help you become more agile and get more stuff done.
At the end of the day, isn't that what everyone wants? And you thought scrum was hard.
GSD Scrum Handbook
We believe so strongly in the way we practice agile that we wrote a book about how we teach teams to better utilize scrum. Step-by-step, we provide a method to change the way you think and approach development. Our book is short, sweet and easy to understand.
Scrum in 1 Day Workshop
If we came in this morning, you'd know scrum by this afternoon. In 8 hours, we provide instruction and hands-on exercises that show your team how to achieve an agile mindset, plan with agility, write stories, execute sprints, release and report status.
Agile Scrum Assessment
How agile are you? We walk in your shoes, learn how you do scrum and then provide a 10-point assessment. Your custom action plan shows tips for better organizing, planning, story writing, sprinting, retrospectives, velocity, releasing and project status.
Reinforcement through Coaching
The transition to scrum requires more than adopting scrum practices, it also requires changing the way you think and your approach to planning and development. When you enlist us to coach your teams, we help reinforce these new concepts and practices.
New! Apply Agile Scrum to Goal Setting
We realized that we could apply the same agile scrum techinques we use in our software practice to clarify our personal goals and achieve what we want in both our business and personal lives too. Want to learn more about agile goal setting and achievement? Check out the scoop on our new website >>
GoalsReachedHere.com
A Few of the Companies We've Helped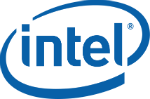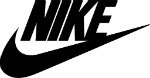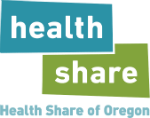 Are you ready to learn how to apply Agile Scrum in real world  business?
Contact us for a free consultation.
Contact Us